The Red Bull Amaphiko Academy returns for its third South African iteration, once again creating a platform for social entrepreneurs across the country to learn and engage with like-minded business people.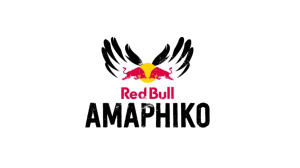 From Friday, 19 to Sunday, 28 May, young people whose businesses keep innovation at the heart of solving their communities' problems will gather at the Mamelodi West Community Centre.
Mamelodi is a hub for entrepreneurs who are faced with issues that challenge their community. Jabulani Masilela, the ward six councillor in Mamelodi, is hosting this year's Red Bull Amaphiko.
"It's a good initiative because it will develop our community," Masilela says. "Young people are facing high unemployment rates, so this will be a great initiative for the youth of Mamelodi."
He adds, "People are creative, but there aren't always resources to use that creativity in ways that help the community. So I was happy when Red Bull Amaphiko agreed to set up at Mamelodi West Community Centre, because this will hone that creativity, and help the social entrepreneurs with growing their businesses."
Red Bull Amaphiko, while started in South Africa, is now a global phenomenon that comprises of workshops, digital training and various resources for social entrepreneurs.
Over 10 days, selected organisers will be taken through the Red Bull Amaphiko Academy. This platform is designed to play a support role for those who not only make a difference in their community, but also encourage others to follow suit.
After the 10 days of lectures and workshops, 16 budding businesspeople will be treated to 18 months of intense training with mentors, while they are connected to a global, digital community that is supportive. Here, they are able to network and build on the skills that they have already acquired in order to see their business flourish.
"Networking is a significant part of the programme," says 2015 Red Bull Amaphiko graduate, Vari Mureriwa. As the managing director of The P-STEM Foundation, Mureriwa believes making contacts at the Academy helped her business.
"Red Bull Amaphiko gave my business great exposure to networking," Mureriwa adds. "Having mentors taught me how to run a social enterprise. At whatever stage your business is in, get involved if you want to be a social entrepreneur."
She also has advice for new participants. "To get the best out of the programme, be open to learn," says Mureriwa. "A lot of what you'll gain is from other entrepreneurs and their journeys. Actually, Red Bull Amaphiko also influenced my enrolling in a masters qualification in an Inclusive and Social Innovation programme this year."
Another 2015 Red Bull Amaphiko alum is Siviwe Mbinda, who runs the Happy Feet Youth Project. He also reflects on the programme fondly. "I needed someone I could trust, and when I went to the programme, I didn't know anything about tax or registration paperwork; but I learned everything because Red Bull Amaphiko gave me mentors I could trust."
For more information, visit www.amaphiko.redbull.com.