The Great South African Bake Off is set to return to BBC Lifestyle (DStv channel 174) and applications for series three close on Monday, 12 June.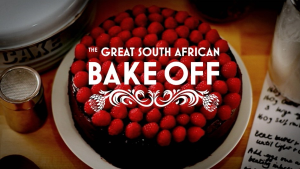 Filming for the ten-part series will take place in Johannesburg and the Love Productions format will once again be produced locally by Rapid Blue, 2016 SAFTA winners for Strictly Come Dancing and award-winning producers of Come Dine with Me South Africa.
Each week, the bakers will be given a new technique that will develop their baking skills as they race against the clock, and each other, to deliver a creation.
Cait McWilliams, the winner of the second series, says, "Being crowned the winner of the Great South African Bake Off has been life changing. It has provided me with so many opportunities and given me a platform to one day turn baking into my career. Don't hesitate to enter, as it is truly a once in a lifetime experience that you will never forget."
Throughout series two, the Great South African Bake Off helped BBC Lifestyle to become the number one channel in its competitor set on DStv's platform. It attracted, on average, 100 000 viewers each week.
The success of the format in the market is driven by BBC Worldwide's partnership with Rapid Blue, the producers of original productions and international television formats for South African, African, and international audiences.
The Love Productions format has been licensed to 25 countries around the world including France, Czech Republic, Brazil, Australia, and Denmark.
You can register for the Great South African Bake Off series three here.
For more information visit www.bbcsouthafrica.com.