Simba Chips is celebrating 60 years in the South African market with the launch of a new immersive campaign. The 'Some things are better when you Mapha' campaign taps into the many memories South Africans have of fun family times shared with a bag of Simba chips.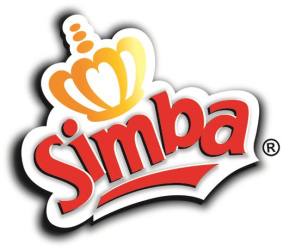 South Africans were introduced to the Simba Chippie in 1957. Not only did they get their very own local is lekker chip, it was also an opportunity to sneak a first glimpse of Simba the Lion, who would go on to become one of South Africa's most recognisable and loved icons.
60 years later, over 6.8-million tonnes of potatoes have been farmed by more than 75 local farmers, working together to provide bag after bag of the great tasting, quality Simba chips that fans have come to expect and enjoy.
Simba drew inspiration from the brand's rich legacy as a social and family sharing brand and, in 2013, introduced its first Simba Mapha campaign. Mapha is all about the joy of sharing.  It's a South African township phrase born out of the humour of young kids used to encourage the other person to share a treat or snack. It's a game that has been enjoyed by generations, which is why it was fitting for Simba, as an iconic South African heritage brand, to bring back the nostalgia with this happy memory.
To share the 60-year birthday celebration with fans, the integrated Simba campaign includes an engaging on-pack promotion that offers consumers a share of six million Rand in airtime. To drive the 'Some things are better when you Mapha' element, fans have the opportunity to Mapha their airtime winnings with a friend.
The campaign is supported by a new TVC that tells the Mapha story in an appealing manner. Simba collaborated with local rising stars, Thee Legacy, who provided the soundtrack to the TVC with their chart-topping hit single Wena Wedwa.
In addition a digital campaign will also launch to amplify the campaign elements through the introduction of a limited edition Simba Soapie that extends the storyline of the Simba Mapha TVC and gives additional depth to the Mapha narrative.
Simba has been part of fun family sharing occasions from way back when and will continue to deliver on its promise for a strong South African taste experience 60 years later.