The detective drama Endeavour, the prequel to Inspector Morse, returns to ITV Choice (DStv 123) for a fourth season following the reaction to season three. Set in 1967, the series starts on ITV Choice on Wednesday, 11 January at 20:00.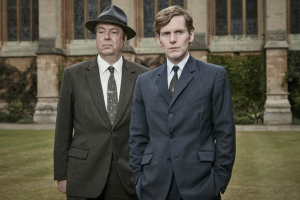 Endeavour
 stars Shaun Evans (
WarBook
, 
The
Scandalous
Lady
W
), Roger Allam (
The Lady in the Van
, 
Parade'sEnd
) Anton Lesser, Sean Rigby, James Bradshaw, Caroline O'Neil, Dakota Blue Richards, and Abigail Thaw.
With 2017 marking the 30th Anniversary of Inspector Morse, viewers can expect many guest castings, heritage characters, and stories.
The stories that remain will take characters into unexplored places – the worlds of 1960s pop, doctors and nurses, and an exploration of the English pastoral.
For more information, visit itvchoice.za.com.