As the world mourns the passing of Thandi Klaasen, one of South Africa's most talented and celebrated jazz artists, SABC has announced broadcast plans to pay homage to the jazz icon.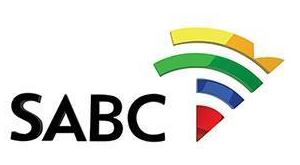 The Public Service Broadcaster will be doing a 06:00 to 18:00, once an hour play schedule, to share Klaasen's repertoire with double plays in the morning and afternoon drive shows. Her music will be played from 08:10 on all SABC Radio stations simultaneously and 17:10 during the afternoon drive.
In addition to sharing the music, SABC Radio will also focus on the life and times of Klaasen. Interviews will be conducted with her family, friends and management to share their memories of her, as well as special moments of her expansive life. Tribute promos will also flight regularly on SABC Radio stations throughout the day.
Klaasen grew up in the vibrant township of Sophiatown, in Johannesburg. As a teenager, she was attacked with acid which resulted in permanent scars on her face. She refused to let the incident get her down and went on to become both a local and international Jazz icon.
Her musical career started in the mid-1950s. During that period she performed with groups such as the Gaieties and the Harlem Swingsters, but her career took off when she performed with Dorothy Masuku and the late Dolly Rathebe, Miriam Makeba, and Sophie Mgcina.
In the 1960s, she starred in the internationally acclaimed musical, King Kong, by composer Todd Matshikiza.
She has received numerous awards including The Woman of Distinction Award in Canada (1999) and more recently the Lifetime Achievement Award at the 12th South African Music Awards.
For more information, visit www.sabc.co.za.