SABC will commemorate the 41st anniversary of the Soweto Uprising, also known as Youth Day. In commemoration of Youth Month, SABC 1 has announced an opportunity for Mzansi's youth.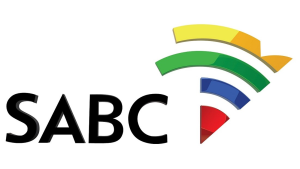 The channel will host a symposium for aspiring youth to provide them with a platform to discuss their issues 'head on' and come up with solutions on how to improve the lives of the youth in Mzansi.
SABC 1's Youth Day symposium, themed 'Own Your Space', is looking for 25 young people between the ages of 16 and 20 for a chance to be part of an interactive audience on the set of youth talk show, Daily Thetha.
The event will take place on Friday, 16 June at Shine Studios in Braamfontein, Johannesburg. A number of Mzansi's trailblazers in different fields, from broadcasting to business, will be in attendance. The winner will get a chance to bring a friend as their partner to the symposium.
SABC 1's Youth Month Symposium Competition is now open for entry on the official SABC 1 website and will close on Thursday, 15 June.
Other SABC National Youth Month 2017 events include:
RSG – The station will commemorate Youth Month through various programming themes;
Tuesday, 13 June – International Albinism Awareness Day;
Friday, 16 June – Youth Day Celebrations (Promo);
Radio 2000 – Radio 2000 will post short, personalised message videos of younger presenters, namely Lelo and Tsheko, on the station YouTube channel. Radio 2000 will also post a banner on the website that encourages listeners to SMS the names of music that makes them remember their youth. The station aims to trend the hashtag #Youth2000 on Youth Day. The station will cover the Youth Day speech by the president on Friday, 16 June;
SAfm– On Thursday, 15th of June the station will cover the SAfm Youth Month Dialogue at Tshing Community Hall in Ventersdorp. The panellists will include Vuyisa Mazwi-Tanga, Thulani Tshefuta, and Somadoda Fikeni;
5FM – On Friday, 16 June, eight youthful South Africans will have a chance to take over the 5FM airwaves between 06:00 and 18:00 alongside 5FM DJs; and
MLFM – The station is planning a Youth Day activation at Malamulele Crossing on Friday 16 June. The station's morning drive show will broadcast live from the venue. Five schools from around Malamulele have been invited to be part of this initiative, where they will perform plays related to youth issues. The station will feature the cast of Mina Hi Mina as part of the entertainment.
For more information, visit www.sabc1.co.za