Russian Bear Vodka's #IAMNEXT is inviting all lyricists to their mobile recording studio.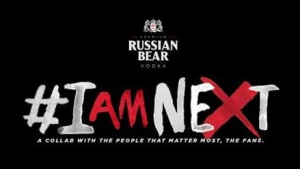 Hitting the road from Friday, 16 June to Sunday, 27 August, along with music producer, Pysko Beats, live recording sessions will be staged in a number of community venues in Gauteng, KwaZulu-Natal, Eastern Cape, and Western Cape.
Everyone that books a session in the Russian Bear recording studio walks away with a demo track. The lyricist with the winning demo will get a recording deal for a joint single with Kwesta, produced by Makwa Beats and released by Raplyf Records.
"Our #IAMNEXT campaign seeks to unearth the freshest talented in the South African hip-hop scene. While o the journey, we'll be looking out for an aspiring rap artist who has an ear for the beat, uses clever vocab, delivers a message with depth, and for extra street cred, makes mention of Premium Russian Bear Vodka in their rhymes," says Russian Bear brand manager, Simone Burns.
In order to participate, purchase a 750ml or one-litre bottle of Premium Russian Bear Vodka and visit the Russian Bear Website. Once online, book a live recording session in the booth by entering the bottle barcode.
Within 48 hours, participants will be notified if their session in the mobile recording studio has been booked. In the meantime, they can download the Russian Bear tracks to practice.
Alternatively, participants can drop by on any of the event days at any of the mobile recording sites nationwide. Participants will be given a session on a 'first come, first-served' basis, within their time slot. A full list of dates and where the mobile recording sessions will be taking place can also be found on the Russian Bear website.
For more information, visit www.russianbear.co.za