As part of Radio 2000's monthly mandate themes, Radio 2000 will celebrate Africa Day, happening on Thursday, 25 May, in a unique and memorable way by hosting several African embassies and high commissioners at the SABC head office in Auckland Park, Johannesburg from 09:00 to 15:00.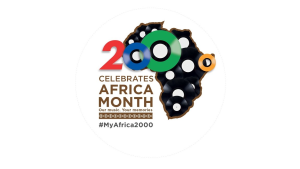 Africa Day marks the day when the Organisation of African Unity was formed and 30 of 32 African leaders signed a founding charter in Addis Ababa in May 1963. The Africa Day celebration acknowledges the progress that Africans have made.
Dignitaries from 10 African countries are expected to fill the Radio Park foyer for a day of cultural celebrations which will include showcasing their culture through exhibiting their food, music, fashion, and culture.
By honouring this day, the station aims to educate and inform listeners about the history of African culture and civilisation, and share all the African cultural practices that shape the continent. The station hopes to encourage social cohesion amongst all Africans on the day.
Radio 2000's station manager, Puleng Thulo, says, "South is part of Africa, and it is important for us to stay close to one another and support our African brothers and sisters on the continent in order to build a better Africa for future generations. On Africa Day, we celebrate the best in music, food, fashion, and culture from each of these amazing countries. It is important that we tell the African story correctly and we promote and share what makes us proud to be African and, most importantly, preserve our rich African heritage."