As it enters its fourth year of broadcast, Gauteng-based commercial talk radio station, Power 98.7 will refresh its on-air lineup effective from Wednesday, 1 March.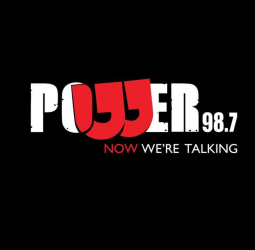 Thabiso "TT" Tema, who has been the host of 
Power Drive
 since its inception will move into
 Power Breakfast
 on weekdays from 06:00 to 09:00. Thabo Mdluli, who joined the station as a music presenter and later moved to the midnight talk show 
Power Zone
, will take over 
Power Drive
, weekdays from 15:00 to 17:00. Lawrence Tlhabane, who presented the breakfast show will move into a stand-in role.
The station officially welcomes Joanne Joseph who will take on the daily Current Affairs show, Power Update, weekdays between 12:00 and 13:00. Joseph is not new to the station, having stood in for Jeremy Maggs in the past.
Power 98.7 has been known for unearthing talent in the radio broadcast medium. This time around, Power 98.7 introduces Ayabonga Cawe, an economist and commentator on socio-economic developments in South Africa. He joins the station as the new host of Power Hour, which will now air from 17:00 to 18:00 Monday to Thursday. The station also announced the time channel swap between Power Hour and Power Business. Andile Khumalo remains on Power Business, which will now air from 18:00 to 19:00 every Monday to Thursday.
Another new development is the introduction of sports journalist and commentator, Kwena Moabelo who will present Power Zone, previously hosted by Thabo Mdluli from midnight to 03:00.
The station is introducing four-hour time slots for its weekend programming. Power listeners will now wake up to AK Tshabalala who takes on the 06:00 to 10:00 slot on Saturdays and Sundays. The weekend line-up also comes with a host of new and young talent mostly from community radio stations, including AB Da Costa on Fridays and Saturdays from 22:00 to 02:00, Becky Motumo and Mputla Mpya from 02:00 to 06:00 on Saturday and Sunday mornings respectively.
Power 98.7 head of programming, Ferdinand Mabalane says, "The changes are a reflection of the evolving needs of the station's growing audience. We welcome the new voices to the station and thank all talent who have contributed to our growth." Mabalane takes particular pride in the station's track record of providing a platform to talent who had no previous talk radio experience prior to joining Power 98.7 and have now grown into household talk radio names. These include Iman Rappetti, Aphelele Somi, Andile Khumalo, JJ Tabane, Masechaba Ndlovu, and Thabo Mdluli.
For more information, visit www.powerfm.co.za.