For the past 16 years at the end of April and the first week of May, Knysna has become home to one of the most exciting LGBTI celebrations around the world – the Pink Loerie Mardi Gras and Arts Festival. The 2017 festival will take place from Thursday, 27 April to Monday, 1 May.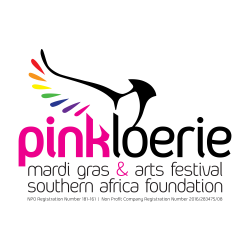 The Pink Loerie Mardi Gras and Arts Festival
 is a festival and celebration, and dancing and music play an enormous part of the event, with daily shows held at various locations throughout the town. The grand finale of the 
Pink Loerie Mardi Gras
, the Parade and after-party, is held on the final weekend of the celebrations. The festival boasts floats, performers, and DJ's from all over the world and local businesses also get into to the spirit, competing for the best
 Pink Loerie
 window display.
A notable accomplishment of Pink Loerie is the charity drive for local charities such as Loeriehof Old Age Home in Graham Street, Vermont Retirement Village, Knysna Animal Welfare, and the Mayor's Relief Fund. The Pink Loerie Mardi Gras and Arts Festival is a time of celebration with a purpose.
For more information, visit www.pinkloerie.co.za.