Nu Metro Cinemas will be hosting South Africa's first pre-release screenings of record-breaking Golden Globe-winner LaLa Land as part of Girls' Night Out on Thursday, 19 January at 20:00. This means that cinemagoers (women only) can see the film more than a week before its general release date on Friday, 27 January.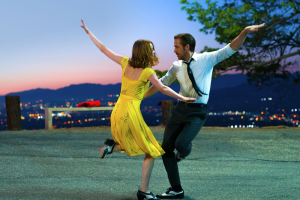 The special screenings of
 La La Land
 will form part of Nu Metro's first women-only pre-release screening event for 2017, Girls' Night Out (GNO).
La La Land broke the record for the most Golden Globe Awards, winning seven awards. It won every award it was nominated for – including Best Picture (Musical or Comedy), Best Actor, Best Actress, Best Director, BestScreenplay, Best Score, and Best Song.
Nu Metro will also be hosting pre-release screenings of the film on Saturday, 21 January and Sunday, 22 January at the following cinemas: Bedfordview (Johannesburg), Canal Walk (Cape Town), Clearwater (Johannesburg), Hyde Park (Johannesburg), Parkview (Pretoria), The Pavilion (Durban), V&A Waterfront (Cape Town) and Walmer Park (Port Elizabeth).
The film has been praised by critics everywhere as the standout film of the year. "La La Land serves to remind us that movies can still be magical, and they can still provide the channel for us to see magic in the world around us. It's not so much another day in the sun, as the characters sing in that opening number, but the dreams of the night before, the ones we wake up and try to fulfil, that keep us dancing," says Brian Tallerico for RogerEbert.com.
The GNO event starts at 19:00 with the film screening at 20:00.
For more information, visit www.numetro.co.za.