Nasty C, along with Mabala Noise Entertainment, has released the music video for his hit single, UOK.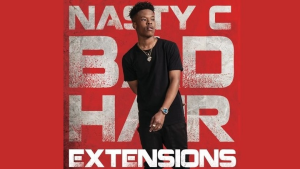 The video, directed by Emile Badenhorst, documents Nasty C's thoughts and, despite all of the success he's achieved, the passing of his late mother, Veliswa, still leaves a hole in his heart.
Nasty C's UOK music video has already garnered over 200 000 views on YouTube and has a high rotation on music channels across the country.
The song is off Nasty C's multi-award winning album titled Bad Hair Extensions. The music video for UOK comes shortly after winning the contested Record Of The Year Award for his hit single, Hell Naw, at the 23rd annual South African Music Awards (SAMAs) held at Sun City Superbowl in North West.
Nasty C's latest BET Award nomination in the category Best International Act (Africa) and latest campaign with the global motor manufacturer, Mercedes-Benz, is a testament to his attempts at pushing boundaries.