Stop talking and take a listen. That's what's at the heart of Nando's Millennial Zeitgeist 2017 (#MZ17) partnership with Touch Central.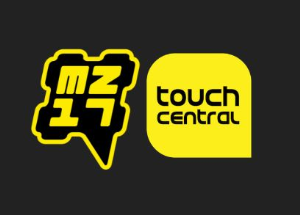 There is a growing body of research that attempts to analyse and understand the newest generation of employees and consumers. You can find advice on how to sell to them, talk to them and how to manage their expectations. But is anyone asking them?
The Nando's partnership with Touch Central, dubbed #MZ17, takes a new approach to engaging millennials by listening to them.
Conceived by Touch Central's creative director, Arye Kellman, #MZ17creates a platform for people to listen to millennials for a change, and for millennials to listen to each other.
"#MZ17 is a six-part podcast and short documentary series. The content reflects the mood and opinions of some well-known and some lesser-known millennials on the subjects of passion, purpose, fame, success, happiness, and social media," Kellman says.
"The fit with Nando's is perfect," says Doug Place, the chief marketing officer for Nando's. "Nando's knows all about getting conversations started. We have fired up many debates with our spicy adverts and the social commentary we have become known for."
"At Nando's, we try to make people's voices heard on issues that matter to them. Partnering up with Touch Central on #MZ17 is an authentic way to begin understanding a new generation, while also giving them a platform to share their stories."
The six podcasts and six short documentaries will be available from 12:00 on Tuesday, 13 February on the Touch Central microsite.
For more information, visit mz17.touchcentral.fm