"After the incredible success of the first Uitkampteater last year, this year's offering is bigger with more art forms and genres", says Rhodé Snyman, CEO of the KKNK. The arts festival opens in Oudtshoorn on Saturday, 8 April and ends on Saturday, 15 April.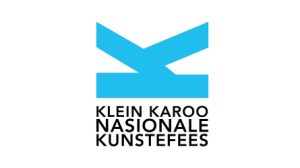 "
Uitkampteater
now has two homes – eight tents in front of the Absa Burgersentrum, and two at Arbeidsgenot, the new area designated for children's entertainment," says Snyman.
"Thanks to the support of the Royal Netherlands Embassy, Pretoria, this bigger programme includes two productions by Dutch short art specialists, exciting works by young and established theatre makers and the winning production of the Eden Drama Festival. Diep and Wentel visit the KKNK from the Netherlands and promise to turn your world upside down."
Diep is nonverbal theatre by Daan Mathot and Jan-Joost Alberts that plays with your mind, and includes optical illusions as objects falling to the stage. Wentel is spatial theatre by Sonja Volmer and Dagmar Geerlings that provides a new perspective on the world around you. The performers invite you to walk on tree branches and in the clouds with the use of a simple device.
The two dramas are Afsnypunt, by the winners of the 2016 Eden Drama Festival, and Sandra se Laaste Show with Igna Botha. Afsnypunt, starring Britney Singrew and Llewellyn Bond, tells the story of a disobedient young man that gets locked up in a room by his parents. The room is filled with dolls and interesting things start to happen. Sandra se Laaste Show tells the story of a woman whose biggest dream has always been to become a theatre actress, but her circumstances doesn't allow it.
Word 'n koei en ontsnap jou quarter-life crisis is a sketch comedy by Llandi Beeslaar and tells the story of a woman in her late twenties. She has her high school reunion to go to, but unfortunately nothing to brag about.
Acclaimed theatre maker Nico Scheepers manages text, design and directing duties in Die toringvrou, a puppet extravaganza by Nieke Lombard. This is a magical ride of memories and nostalgia that uses cunning tricks to tell the story. Tweespalt is a comedy starring Jazzara Jaslyn and Klara van Wyk – a story about two siblings that are constantly arguing with one another before deciding to run away from their miserable lives.
Buhle Ngaba can be seen in The Swan Song, a physical theatre piece that uses swansong as a metaphor to portray a woman's memories of love as an emotional and physical illness. The audience find themselves in a nest and witness a dying swan talking to the world for the first time. This piece is in memory of Brett Goldin, who was murdered in Cape Town 10 years ago.
These eight theatre pieces can be seen in front of the Absa Burgersentrum in Baron van Reede Street daily from 10:00 to Noon and 15:00 to 19:00. Tickets are R20 and can be bought in the street before the shows.
"We also present four exciting Uitkampteater pieces for children at Arbeidsgenot, the new home for children's entertainment. We urge parents to take their children there to enjoy theatre in this format," says Snyman.
Cindershoeler with Jurgen McEwan, Caleb Peter and Kurt Jonas starts and ends like any other children's story, but will the different shoes that await a young girl result in different outcomes in her adventure? The nonverbal theatre of McEwan, Peter en Jonas – In die woud – takes the audience on a journey through nature in an exploration of the sounds of nature entwined in the story.
Sylvester, the famous roaming lion of the Karoo, lands in the firing line in Kattekwaad with Chanmari Erasmus, Nelien Smith and Schoemé Grobler. This famous lion and his handler have unforgettable adventures, but what does the court say: is Sylvester guilty or not guilty? The adventures of Sylvester continue in Nóg meer kattekwaad, where his biggest enemy is on his tail. Erasmus, Smith and Grobler can also be seen in this production.
The productions for children can be seen daily at Arbeidsgenot from 09:30 to 15:00. Tickets are R20 per show and can be bought beforehand.
The 23rd KKNK takes place in Oudtshoorn from Saturday, 8 April to Saturday, 15 April.
Tickets are available at Computicket, Shoprite/Checkers and House & Home. Accommodation can be booked online, or by phoning 044 203 8600.
For more information, visit www.kknk.co.za.