Cape Town-based singer, songwriter, producer, and actor, Gino Lee has released his new single, Back To Me.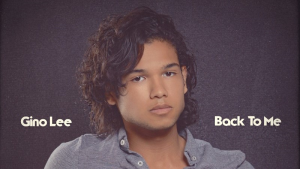 The dance track, which debuted on KFM Breakfast on Tuesday, 23 May with Ryan 'O Connor and has been described as 'cool and crispy'.
Self-penned, recorded, and produced by Gino Lee, the song was mixed by Dan Thackwray at Big House Recording Studios in Woodstock.
"I wanted to write a retro old school track with some heavy 80s vibes and put my own fresh spin on it. After entering and winning the Local is Lekker Music Festival competition with Back To Me, I knew the track was a sure bet for my next single. It was selected to play on radio and I'm so thankful for everyone involved in making this happen. I really love this track and I hope everyone else does as well," says Lee.
You can listen to Gino Lee's new single here.