KiD X is back with a new wave. His latest banger, Mfazi Wephepha, featuring Nota, Yanga and Mashayabhuqe is now available on all digital platforms worldwide and this release coincides with the premier of the music video on MTV Base.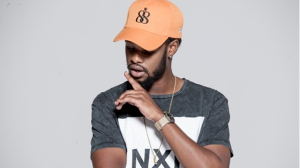 The video depicts the journey of finding love and the struggles of keeping a woman who is after money. The narrative of the video sees KiD X starting off in the homelands and paying lobola for his
Mfazi Wephepha
and bringing her to the city whilst he searched for better opportunities. Unfortunately she is impatient and has a wandering eye and leaves him for a wealthier man, only for things not to work out for her. The financial situation for KiD X on the other hand improves and he finds himself a new
Mfazi Wephepha
.
"There is beauty in telling authentic South African stories," says KiD X.
Having had an unorthodox rise to fame and created a massive buzz on the streets, KiD X forms part of the emerging Hip Hop lifestyle that has taken the South African music industry by storm over the past few years. KiD X has solidified himself as a strong lyricist and has shown his versatility as an artist with the different types of music he puts out and the notable collaborations he has been a part of.
Click here to watch the music video for his single, Mfazi Wephepha.