Through its channels, BBC Brit, BBC Earth, BBC Lifestyle, BBC First and CBeebies, South African DStv viewers experience the BBC's premium content first hand.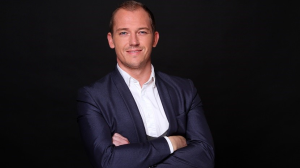 media update's
Adam Wakefield speaks to BBC Worldwide vice president and general manager for Africa, Joel Churcher, about how premium content is great storytelling that resonates with the viewer.
BBC and South Africa
BBC officially launched in South Africa in 2015, which marked an important step in their global strategy to reach audiences with distinctive and premium programming. Prior to the launch, BBC has been a long-serving partner of DStv in South Africa and elsewhere on the African continent. In that time, according to Churcher, BBC has developed a "strong, loyal" audience in South Africa.
Since the launch, BBC First, where the broadcaster's best drama and TV series can be found, now ranks as the number channel for international drama on DStv for average time spent watching. BBC Brit's weekly ratings have doubled since the channel's launch among DStv Compact males, and BBC Lifestyle continues to be South Africa's number one lifestyle channel among all individuals.
"We pride ourselves on our great working relationship with DStv. It's very important for us that our channels not only work for BBC Worldwide as a global business, but also reflect what our key affiliate partner in South Africa would like to deliver to local audiences," Churcher says.
"Without this close cooperation, you would not see the levels of success of our channels in the region."
BBC Worldwide has since forged a partnership in November last year with Zuku TV, "East Africa's leading home entertainment operator".
"Partnerships like these will be a key focus in 2017, as we are always striving to find ways to maximise our content across the African continent as we know our content and formats resonate well with a diverse and eclectic audience globally," Churcher says.
"As markets develop in their plans for DTT roll out across Africa, BBC Worldwide is in a great position to work with more partners offering BBC channels, formats and top-rating shows. The content hosted on our channels is designed to reach a diverse pan-African audience, reflecting a wide range of voices, ages and cultures.
Now, thanks to their stronger presence in-market and a growing team of local talent in Johannesburg, coupled with vast quantities of "world class content" and a growing brand affiliation, BBC Worldwide aims to grow further by attracting new and progressive viewers in South Africa and elsewhere on the continent.
Going local, going African
According to Churcher, the reason British programming resonates well in South Africa is due to two reasons. The first is the lack of a language barrier but the second, and the most important, is BBC content is recognised by local audiences as enlightening, humorous and engaging. It is this connection with its South African audience that the BBC aims to broaden across the rest of the continent.
"The African continent has become one of the fastest growing economies in the world. To ensure that BBC Worldwide taps into its growing audience base, it is important that our channels host a well-executed balance of international and local content, which feature local voices and faces," Churcher says.
"Furthermore, we need to ensure that our marketing communications effectively reach local audiences."
Last year, BBC Worldwide won a Gold and Bronze at the Loeries for BBC Lifestyle's The Great South African Bake Off and BBC Brit's Top Gear. This, in Churcher's view, is formal recognition of the innovative and "bold steps" BBC Worldwide have been taking to connect with local audiences, through localising content and communications, to reach Africa's growing audience.
"It is a very exciting time for the television industry in Africa. Audiences will continue to grow as the rivalry to produce the most entertaining and engaging content that resonates with audiences, continues," Churcher says.
"We expect to see more and more stellar shows showcased both here and globally.   Our African viewers clearly have a deep affection for BBC programming, and as a leading content distributor, we will continue to deliver high quality, premium content to our channels for many years to come."
Premium content begins with great storytelling
The point of departure for the BBC when producing content is making sure it is premium content. According to Churcher, premium content is "simply great storytelling, content that resonates with audiences globally and content that viewers are willing to pay for". Acclaimed shows such as Sherlock and Luther are two award-winning examples of the content the BBC seeks to produce.
2017 has already seen the BBC launch Planet Earth II, the follow-up to 2006's Planet Earth, which set a new benchmark in natural history storytelling.
"A decade ago, Planet Earth marked a milestone in natural history filmmaking, proving an intimate portrait of life on Earth," Churcher says.
"Ten years on, the unprecedented advances in both filming technology and our understanding of the natural world means we can look at our planet from a completely new perspective."
Another show that has launched this year is the 24th season of Top Gear, starring Matt Le Blanc, Chris Harris and Rory Reid, which began on Wednesday, 8 March on BBC Brit. On BBC First, The Collection hits local screens on Sunday, 2 April, and on BBC Lifestyle, South Africa's hunger for food shows will be fed by the launch of Anjum's Spice Stories in April, Michela's Tuscan Kitchen in May and Mary Berry's Everyday from June.
"Needless to say, our audiences will find a diverse range and depth of premium content across our channels to indulge in this year," Churcher says.
For more information, visit www.bbcsouthafrica.com.