The Music Run™ by Old Mutual takes place in two weeks at the Riversands Farm Village on Saturday, 4 February. Old Mutual lists five reasons why you should sign up for the Music Run.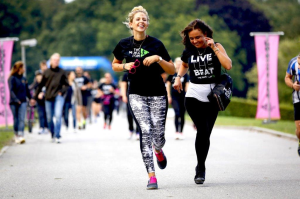 Ultimate bragging rights: Be part of the first Music Run on African soil;
#RunDanceParty for a good cause: With 4 February being Cancer Awareness Day, you can support either Pink Drive or The Childhood Cancer Foundation of South Africa by participating as a member of their squads;
You decide the playlist: Listen. Vote. Share. With the Music Voting platform, you control the soundtrack of the run by voting for your favourite songs from rock, pop, old school, hip-hop, and dance in the build up to the event – the songs with the most votes make the official run playlist;
The world's loudest 5k: Lined with 120 speakers, pumping out 1500watts, you get to dance your way through five interactive and themed music zones – rock, pop, old school, hip-hop, and dance; and
It's a massive jol: The ultimate after-run music festival includes DJs, live bands, dancers, laser lights, LED screens, fireworks, chill out zones, giveaways, and more. Catch DJ Euphonik, Lebza the Villain, and Khutso Theledi in action.
For more information, visit themusicrun.com