Emtee's new show called Rap 4 Me is set to broadcast on GauTV, channel 265 on DStv, and aims to give participants a chance to showcase their skills to television audiences across South Africa.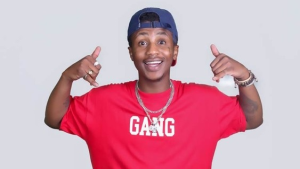 Rap 4 Me, which will be filmed at Zallywood studios in Auckland Park, will see Emtee as the host of the show.
GauTV is available to DStv Access, Family, Compact, Extra and Premium customers. Rap 4 Me is one of the programmes added as part of the 24-hour broadcast lineup.
The show's airdate and time are yet to be confirmed by GauTV. Other shows on the channel include Artist Rundown (hosted by Candy Tsamandebele), Young Who Inspire Me (hosted by Bob Mabena), youth talk show Assertiveness (hosted by Nicolette Mashile), Weekend Hangout (hosted by Gemaen Jordan Taylor), and many more.
For more information, visit www.gautv.co.za.