Cosmopolitan has won The Star Readers' Choice Award for Best Women's Magazine. The Star newspaper is the flagship publication in the Independent News & Media stable and the awards. The Star readers get to pick their favourite brands and products by voting via an online survey for their Best of the Best.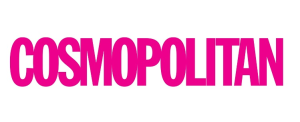 Cosmopolitan
 South Africa's acting editor, Kerrie Simon-Lawrence, says, "In addition to being a huge honour, recognition such as this one assures us that we're connected to our reader, have remained relevant to her needs and continue to grow with her. 
Cosmopolitan
 is committed to maintaining its role in our readers' lives through all of our platforms and will endeavour to develop, and evolve with her."
The Associated group has been home to international brands such as Cosmopolitan, Marie Claire and Good Housekeeping/Goeie Huishouding for over 30 years, as well as its own House and Leisure and Women on Wheels titles.
For more information, visit www.cosmopolitan.co.za.