The music video for Bouwer Bosch's new single, Pleidooi, was released on Friday, 28 April. Pleidooi is the second single from his latest solo album, Hopelik.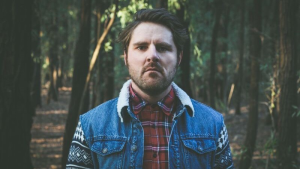 Pleidooi is a joint effort by Bosch, Almero Welgemoed, William Loots, Matthieu Auriacombe, and Peach van Pletzen.
"The song is about that one person whose love you don't deserve. Love is complex but is something we all give and experience. The chorus does not have lyrics, which some listeners might find odd, but I wanted to try something new. I always try to choose genres that I feel have not been explored yet," says Bosch.
Hopelik has a brand new electronic sound. "The album is about how we often place our dreams and ideas in the hands of others. We think that we will hopefully make our dreams a reality someday. I believe that you have to take matters into your own hands in order to reach your goals," he adds.
Bosch, who has been very involved in the production of Afrikaans films in recent years, decided to approach this music video as a three-minute movie. The video, which was filmed at wrestling clubs in Linden and Brakpan, tells the story of a wrestler (Bosch). The other character is portrayed by Stiaan Smith (Sy Klink Soos Lente, Vir Altyd, Phil101).
"The Pleidooi music video is about how each of us are constantly battling with something in life. There's always something we're not happy with, have to accept, or have to learn to live with," Bouwer says. "I am passionate about storytelling, therefore, this is more of a short film than a regular music video. I wanted to tell a love story that is different from the way it is usually seen in Afrikaans music videos. Art is a reflection of society and this story is an issue I feel very strongly about. I often realise how much influence musicians and artists have, and I always wonder how one should use that influence; do you have a responsibility to stand up for certain things or do you just have to do your own thing?"
Although Bosch and Stiaan do not have formal wrestling training, YouTube videos and the rule book were used as research to ensure that these scenes look as authentic as possible.