MSG Afrika Group has announced radio practitioner, Bob Mabena, as their group head of programming for their subsidiary MSG Broadcasting, effective Monday, 1 May.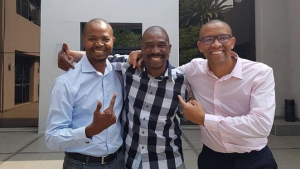 Mabena will oversee content output in the four group stations, namely; Capricorn FM, POWER 98.7 and soon to be launched, Rhythm FM and Beat FM in the Eastern Cape and Free State.
Mabena will also support individual station managers in deriving commercial value for their clients.
His radio management career started in 1996 as a programmes manager at Primedia owned 947. In 1999, he joined Kaya FM as a breakfast show host and programmes manager, and later, station manager.
Mabena returned to the Primedia Group as group business development manager for two and half years. He later moved on to SABC as executive manager; commercial radio responsible for METRO FM, 5FM and Good Hope FM.
"I am looking forward to working with entrepreneurs who are committed to the radio medium and who understand its power in shaping the social and business landscape of our country. I have lived radio throughout my career, and believe my new role will allow me to apply my extensive broadcast experience in the boardroom," says Mabena.
MSG group chairperson, Given Mkhari, says, "A fast growing company like ours requires credible and knowledgeable professionals like Mabena who can guide our talent across the markets that we operate in. I cannot think of a better person who has inspired so many practitioners and who holds such a wealth of industry experience. We are happy that Mabena is now an MSG man."
Mabena started his radio career in 1989 at Radio Bop. After spending three years at Radio Bop, he was recruited by station manager of Radio Metro, Koos Radebe.
Mabena's stay at Radio Metro brought with it more national exposure in the form of television shows, including Pick a Tune and Studio Mix. Mabena continues to present his breakfast show, 180 with Bob on Kaya FM, until the end of April.
For more information, visit www.powerfm.co.za or www.capricornfm.co.za.