5FM is counting down to the Live Loud Mid-Year Breakweekend festival, which starts on Friday, 14 July and ends on Sunday, 16 July at Sun City Resort for a weekend that includes live broadcasts, CSI initiatives in the area, and the events.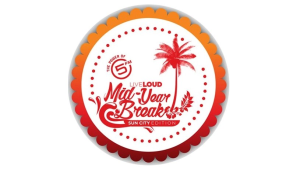 Participants can expect the weekend to kick off with a live broadcast of The Forbes & Fix Show at noon, followed by The Thabooty Show on Friday, 14 July. The live broadcasts are followed by an after party at Monkey Brew with 5FM DJ's Nick Hamman, Msizi James, Cosmo, Rob Forbes, and 5FMresident, DJ Ryan.
On Saturday, 15 July, the station will engage in CSI initiatives in the north-west in the morning, which will coincide with Nick Hamman's broadcasting 5FM charts from 10:00 to 14:00 from the resort. Nicole da Silva will broadcast The Weekend Playdate from the resort's Valley of the Waves as well.
The weekend's main event, Live Loud at The Superbowl concert, starts at 19:00 at the Sun City Superbowl with Desmond & the Tutus, Kyle Deutsch, and Shekinah. The line-up also includes 5FM DJ's Nicole da Silva, Cosmo, Ryan the DJ, Kid, and Fonque. The night will end with a club after party at Encore with 5FM DJs Thando, Das Kapital, Roger Goode, and Kyle Cassim.
The station will round up the weekend on Sunday, 16 July with a broadcast of 5FM presenters and a sundowner session at Sun City's Shebeen at midday with 5FM DJ's DJ Loyd, Kid Fonque, and Nick Hamman.
Listeners wanting to Live Loud with 5FM for the weekend can get their tickets to Live Loud Mid-Year Break from Computicket for R400 for the entire weekend or R225 for just the Saturday night concert. There are also park and ride options available.
For more information, visit www.liveloud.5fm.co.za.